Horseman's Riding Stable

~~~ 

Runaway Bay, Jamaica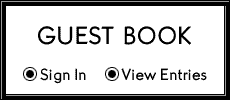 Enjoy a cool mountain trail ride & swim with the horses on one of the North Coasts nicest natural beaches... a unique & unforgettable experience.

Contact us by phone or email for rates & book your ride.

Would you like to party around a blazing bonfire on the beach? 

The Sea is a perfect backdrop for a beach bonfire party for you & your friends. The waves lapping at your toes, the breeze is blowing & the stars are twinkling... it really doesn't get much better than this. 

We will build a fire that will last for hours & if you want us to roast fish or lobster & provide a cooler full of cold drinks, it's NO PROBLEM! Just let us know what would make your holiday or vacation unforgettable & we'll do the rest.

Horseman's Riding Stable

1-876-892-3663

Horseback cool mountain trail & beach rides.

The 30 minute ride is a beach & swim with your horse ride only.

Our 2 hour ride is in the hills overlooking the bay followed by a ride along the beach & swimming your horse.

We can cater to you thrill seekers out there by offering a longer ride or a 'bar hoppers' ride.

Beach bonfire parties with or without food & spirits!

Scroll down the page for more detailed information.

Don't just take our word for it though... read what our Clients are writing in our Guest Book...

Have you ever wanted to ride a horse in the water? It is an awesome experience & just one of the many exciting things you can do when you visit us at Horseman's Riding Stable.

Runaway Bay is home of the best Jamaican beach on the North Coast. Located just minutes West of Ocho Rios, our horseback excursions focus on fun & safety along this beach & in the hills overlooking the Bay. Our 2 most popular horseback tours include a swim in the Sea with your horse & both are equally unforgettable!

We also organize beach bonfire parties (with or without fresh seafood & drinks), sightseeing tours, trips to Nine Mile, Catamaran cruises, water sports like snorkeling, diving, jet ski's & other 
Ocho Rios excursions
. Send us an email at 
TakeMeToJamaica@msn.com
 with your questions of how to have fun in Runaway Bay & we will do our best to make it happen for you. 
You can also call the Horseman anytime on his cellular to set up appointments: 1-876-892-3663

Are you coming into port on a day of excursions from a cruise ship in Ocho Rios? We can pick you up, get you onto a horse, have some lunch & return you back to the dock in plenty of time. Sending you home with photos & memories to last a lifetime is our goal!

We are also adding romantic horse & carriage rides, a wedding & reception venue, beach side lunch or dinners & day trips for cruise ship passengers beginning October of 2012. We are accepting bookings now... If you are going to be in Jamaica staying at an all inclusive, a private Villa, Jamaica B and B or just in port for a day, we will pick you up & help you have a fabulously fun time... guaranteed.

Give us a shout & allow us to begin organizing your next Jamaican adventure.

Copyright 2012: TakeMeToJamaica.com | Jamaica B and B | All rights reserved. 

Affordable Ocho Rios Excursions
Enjoy a cool mountain trail ride & swim with the horses on one of the North Coast's nicest natural beaches... a unique & unforgettable experience.