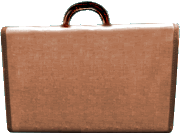 Year Round Pricing:

US$175 to US$210 per night, per bedroom, double occupancy

 (Villa bedrooms = 4)

Discounts: 

Multi-week booking discounts

Description: 

Carousel Villa is a 4 bedroom, self-contained Villa sitting on one acre, fenced land with fruit & flower trees, full staff, indoor pool & wide golf course view.  

Villa Bedrooms:

Master Bedroom: 1 King Size Bed

East Bedroom: 1 King Size Bed

West Bedroom: 2 Twin Size Beds

South Bedroom: 1 King Size Bed

*Crib, air mattress, extra bedding & fold out hida-bed also available upon request.



Lobster?  

No problem... unless it is 

Out Of Season.  

It is illegal to trap live lobsters during their mating season. 

Fresh lobster is not available from April 1 to June 30 every year. 

876-853-4455  or

876-892-3663

takemetojamaica@msn.com


TakeMeToJamaica.com    Carousel Villa   Rates 


Additional tours, excursions & services we offer:

​Horseback trail rides.

Horse & buggy carriage rides.

Wedding nuptials & receptions.

Reunion venues.

Beach bonfire parties (with or without food & drinks).

Romantic & private lunch or dinner on the beach.

Group luncheon or dinner on the beach.

Beach volleyball party.

Day excursions from your cruise port.

River & trail head hiking tour.

Scuba, snorkel, jet ski & catamaran excursions.

Fire juggler.

3 piece Calypso band.

Event catering.

Property management.

To book a Villa, excursion or service please email us at:   takemetojamaica@msn.com

Rates & Info...

Here at TakeMeToJamaica.com we take pride in our customer service & ability to provide you with the best connections from Ocho Rios to Montego Bay. It is our goal to ensure that your vacation in Jamaica offers you the best B&B, private Villa & Excursion packages available so that you truly sense that your hard earned dollars were well spent. 

The all-inclusive hotels may be able to offer you incredibly cheap deals & entice you with food & drinks 24/7 but they can't hold a candle to the experience of your own private Villa or a small property bed & breakfast. Our pools never close & you can enjoy a midday swim or a midnight swim without having to share those moments with dozens of people you don't know. 

Just imagine, breakfast made to order every morning at whatever time you'd like. Dinner every evening cooked to your specifications & on your schedule! You can come to the table in your robe or in your Sunday's best. There's never a dress code & the food is always ready when you are.

Got kids? No problem... Stay with your family at a Jamaica B and B or a private Villa—it's the way to go. Once the kids go to bed, the adults can rest & relax within viewing distance of the children's rooms. This will afford you peace of mind that your kids are safely tucked in, as well as the private adult time you've been longing to have! 

Runaway Bay is located just minutes to the West of all the popular 
Ocho Rios excursions
 & shopping. We also have, arguably, the 
best Jamaican beach
 on the North Coast. An all natural beach of approx. 3/4 mile in length with mature almond trees, men's & women's rest rooms, fresh water showers, lounge chairs for rent, shanty shops for all gifts Jamaican & a lovely beach bar & grill. 
You can rent our private Villa's for only yourself or your group & have the entire property to yourself or you can rent a room & share the Villa in a true B&B style. Whatever your budget is, we can accommodate you (within reason of course). 

We are also expanding our services to reach out to other Villa owners & assist with property management, staffing, utility payments & also marketing. If you are a property owner & interested in further information, just give us a shout & we'll discuss the options.

Some other exciting things are happening at TakeMeToJamaica.com & Horseman's Riding Stables... we will be offering romantic horse & carriage rides, lunch or dinners on the beach for 2 or a large group... beach volley ball parties, weekly cruise ship day in port packages, a lush venue for weddings, reunions & other group events. If you would like to learn more about all the things we are implementing over the next 4 months, please call or email & we'll see discuss how we can be of assistance to you!

876-853-4455 

876-892-3663 

takemetojamaica@msn.com

Copyright 2012: TakeMeToJamaica.com | Jamaica B and B | All rights reserved. 

Rates for Private Villas with the Best Jamaican Beach
House is fully equipped with all linens, tableware & great ambiance. The Carousel is completely staffed with seasoned help that will cook, serve & clean up all your meals for you & provide housekeeping at no additional charge.

Laundress: A laundress is available at an additional $25.US per day, per bedroom which will include your laundry soap.

Price includes Staff & Staff includes: 

Chef (8-5 or 9-6 (daily), Housekeeping (daily) & a dedicated overnight security guard.

Prices do not include food purchase, staff tips or airport transfer fees. I can set all of these up for you if you'd like & help you plan a seamless & effortless vacation at Carousel Villa.

 A 25% non-refundable deposit to book/hold & guarantee your dates. The balance is due 30 days prior to your stay at Carousel Villa. All rates are quoted in US dollars.